STEP 3 Review your gate size and configuration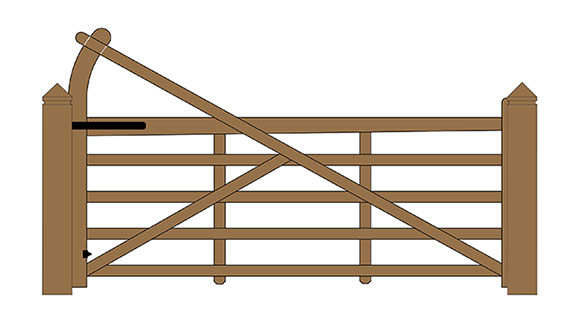 Single Gate
for up to 10' wide openings.
intended for pedestrian and/or vehicular access routes.
STEP 4 Review the recommended hardware
Mounting with Double Straps with Central Eye Hardware Sets (8312-E)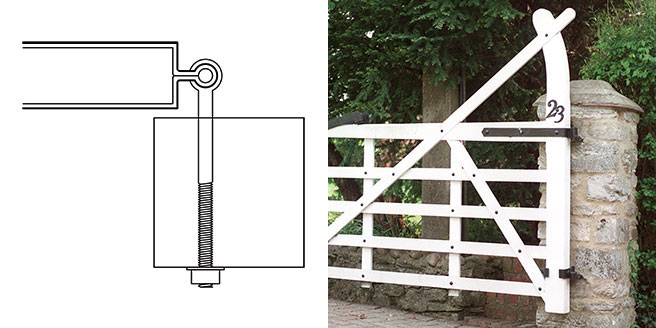 provides for heavy duty construction and maximum strength with easy adjustment.
our best hardware combination for larger field gates, rail gates and entrance gates.
Latching with Spring Gate Latch – Behind Post Mount (8326)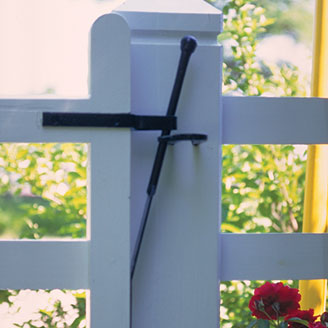 allows the gate to swing open a full 180 degree with a clear path (all hardware is out of the way).
24" tall.
can be operated from horseback.
when closed properly, livestock can push on the gate with no chance of it accidentally opening.
Step 5 Select and download the plans, materials list and instructions
Step 6 Purchase lumber and lay your gate out as shown on the plans
Step 7 Build your gate and install
Please note, plans can be used as supplied or you can modify to meet your specific requirements.
Snug Cottage Hardware would love to see what you've built! Please send us pictures when your project is complete.