STEP 3 Review your gate size and configuration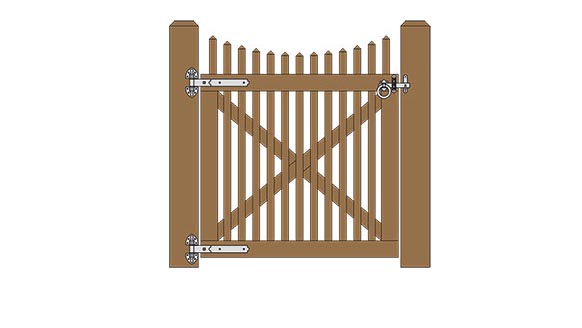 Single Gate
for 42″ wide openings.
intended for pedestrian use only.
STEP 4 Review the recommended hardware
Mounting with Old-Fashioned Heavy Duty Hinges (8292)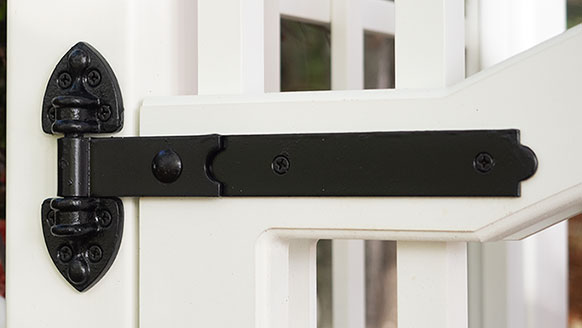 12″ is the recommended length for this application.
Flush mounting is the most common method of installation. The hinge is mounted directly onto the face of the gate and post. We recommend a minimum 1/4" space be maintained between the gate and post to allow for expansion of the wood in changing seasons.
Latching with Twisted Ring Latch – Flush Mount (4149)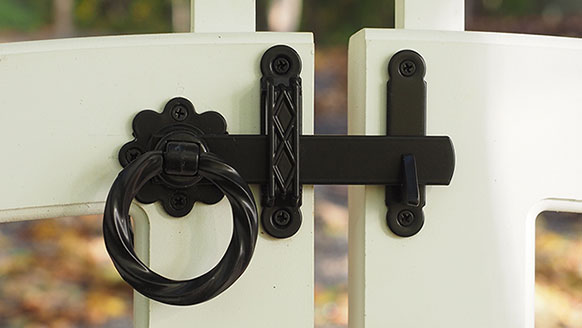 Operates from both sides, just like a door knob.
Allows for either a left or right handed installation.
Easy to install, requiring only a single 3/4" round hole.
Intended for use on gates up to 5" thick (with standard key stock provided).
Step 5 Select and download the plans, materials list and instructions
Step 6 Purchase lumber and lay your gate out as shown on the plans
Step 7 Build your gate and install
Please note, plans can be used as supplied or you can modify to meet your specific requirements.
Snug Cottage Hardware would love to see what you've built! Please send us pictures when your project is complete.